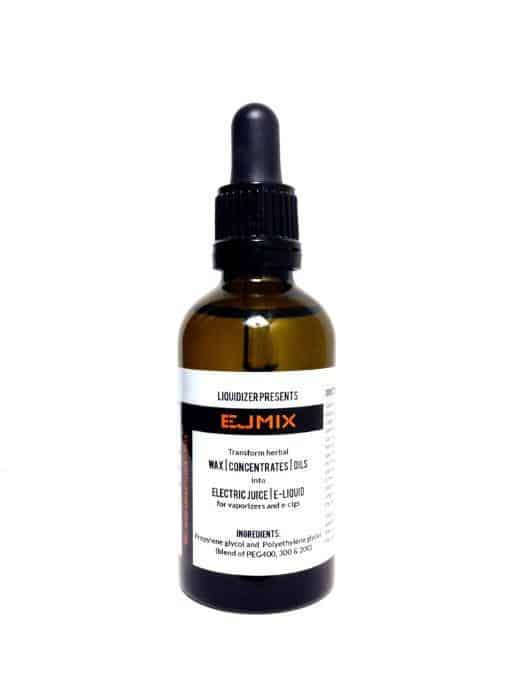 Sale
Customer Reviews
07/15/2022
Steven T.

United States
Great
It was great did exactly what it advertised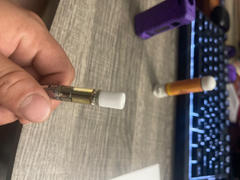 03/31/2022
Anonymous

United States
Really works great
It worked just as stated..I had a great experience with the product
02/11/2022
Anonymous

United States
Works for
Good start so far!!
Easily liquefy your herbal extracts with EJMix!
This Product 

DOES NOT

 contain any Nicotine, THC, or CBD 
Specially Formulated
EJ Mix is specially designed to break down waxes and lipids that are contained inside herbal concentrates. This allows the extract to remain in liquid form even when cooled to room temperature or below. 
Won't separate
When mixed with concentrates, most other vape juices containing VG/PG will eventually separate, leaving a nasty sediment that will clog your vaporizer and render the solution useless, what a waste! EJ Mix is designed to remain stable for months or even longer!
Flavorless / Odorless 
EJ Mix is comprised of a proprietary blend of propylene glycol and PEG400, PEG300, and PEG200 The various types of PEG do a great job at liquefying the different compounds within the extract. The propylene glycol ensures a nice smooth experience. 
Easy to Use
EJ Mix is by far the easiest way to liquefy your herbal concentrates. Just add about 1ml of EJMix to a gram of extract, throw it in the microwave for 10 seconds, stir, and you're good to go! It's really that simple! The EJMix formula can also be heated for longer periods of time if you're trying to achieve a decarboxylation effect on various organic compounds.
Made in the USA
All medical grade glycols are 100% sourced and bottled in the USA to provide our customers with the highest possible quality.
You can also add Terpenes for flavoring after you liquefy the solution
Stop paying high prices for herbal vape carts from questionable sources. Order EJMIX and take control of what you put in your body, and start enjoying your concentrates the way you want. Be sure to add EJ MIX to your next order and experience the quality end product that only EJ Mix can deliver!